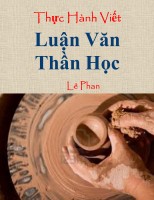 Thực Hành Viết Luận Văn Thần Học
Thực Hành Viết Luận Văn Thần Học là tập tài liệu hướng dẫn nhằm giúp đỡ các học viên có một kiến thức tổng quát để chuẩn bị cho luận án tốt nghiệp của mình.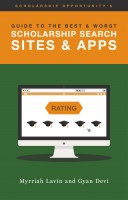 Scholarship Opportunity's Guide to the Best & Worst Scholarship Search Sites & Apps
Are you a student or parent searching for scholarships? Have you gone online only to find so much information you feel overwhelmed? This book saves you countless hours on sites that yield poor results in exchange for all your personal data. It reviews dozens of search sites, web portals, and mobile apps to help you select those with the best payoff.