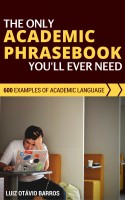 The Only Academic Phrasebook You'll Ever Need: 600 Examples of Academic Language
by

Luiz Otávio Barros
If you're struggling to write your term papers because you think your writing style is too informal, you're not alone. A lot of college students find it hard to express themselves using the right words and phrases, whether or not English is their first language. The Only Academic Phrasebook You'll Ever Need was written for people like you, who know what to say, but can't figure out exactly how.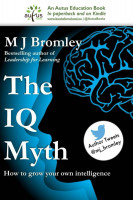 The IQ Myth: How to Grow Your Own Intelligence
by

M J Bromley
The IQ Myth explores the importance of hard work and practice - rather than innate ability or intellect - in improving one's intelligence. Intellectually challenging but written in a friendly, fluent style, this book is a fascinating quick-read for anyone interested in the nature of talent and an essential read for school teachers who want to motivate their students to get better results.
Related Categories