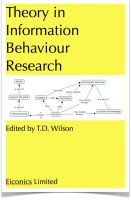 Theory in Information Behaviour Research
by

T.D. Wilson
A collection of chapters on key theories employed in research into information behaviour, i.e., how people interact with information. The chapters are written by known researchers who have employed the theories in their work.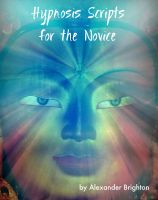 Hypnosis Scripts for the Novice
by

Alexander Brighton
While many people are curious about hypnosis and its practice, simple, standard inductions scripts seem to be well-guarded trade secrets. The scripts in this short ebook are the result of the author's self-study of induction methods used by some hypnotherapists. Recommended only for the purpose of completing a self-study in hypnosis, these scripts provide an idea of how hypnosis is carried out.