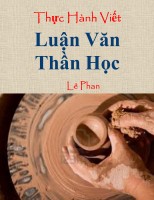 Thực Hành Viết Luận Văn Thần Học
by

Le Phan
Thực Hành Viết Luận Văn Thần Học là tập tài liệu hướng dẫn nhằm giúp đỡ các học viên có một kiến thức tổng quát để chuẩn bị cho luận án tốt nghiệp của mình.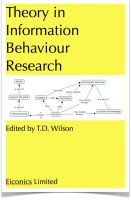 Theory in Information Behaviour Research
by

T.D. Wilson
A collection of chapters on key theories employed in research into information behaviour, i.e., how people interact with information. The chapters are written by known researchers who have employed the theories in their work.