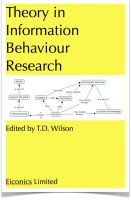 Theory in Information Behaviour Research
A collection of chapters on key theories employed in research into information behaviour, i.e., how people interact with information. The chapters are written by known researchers who have employed the theories in their work.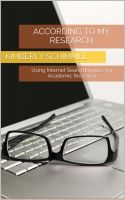 According to my Research
Three internet research lessons for use by teachers, parents, or librarians. Lessons are targeted to grades seven and up and designed to teach students the correct use of internet search engines. Topics include choosing keywords, distinguishing authoritative sources from non-authoritative sources, and using resources ethically.