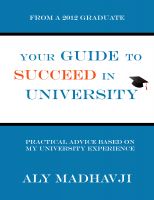 Your Guide to Succeed in University
by

Aly Madhavji
(5.00 from 7 reviews)
How to succeed in university or college? Every student wants to know and this guide is here to help! This book will help students with topics such as building a solid foundation in their first year, efficient techniques for studying and preparing for exams, getting involved, finding the right mentors, networking, job searching with potential employers and preparing for a successful career.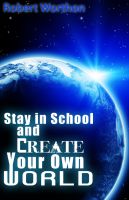 Stay in School and Create Your Own World
by

R.L., Jr
Enclosed are the top twelve tragedies that teens will face once they decide to drop out of school.Finally, both the experts and know it-alls agree on something and that's that every drop out will face at least seven or more of these terrible misfortunes, either concurrently or consecutively.'Robert did what many have failed to do for so long and that's taking the game to the players,for free!Wow!