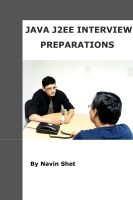 Java J2EE Interview Preparations
by

Navin Shet
(5.00 from 3 reviews)
This book has been written for all the Junior/Mid/Senior Java Developer, who is either applying for their first job or are planning to change jobs. This book covers all the common questions covered in Interview. Interview Process can contain a written test, Telephonic Interview or Face to Face Interview. This book prepares you for all three stages. I have put all my experience into this book.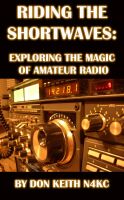 Riding the Shortwaves: Exploring the Magic of Amateur Radio
by

Don Keith
(5.00 from 1 review)
Amateur or "ham" radio is enjoying a resurgence, welcoming thousands to the excitement of the hobby. This hundred-year-old pastime continues to keep up with the times but also leads the way in technical innovations. Ham operator and bestselling author Don Keith (call sign N4KC) mixes easy-to-understand advice with fictional stories to show what the hobby is all about in the 21st century.