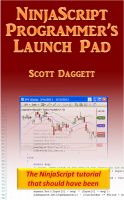 NinjaScript Programmer's Launch Pad
by

Scott Daggett
(4.00 from 4 reviews)
The NinjaScript Programmer's Launch Pad is a tutorial for programmers new to NinjaTrader's NinjaScript programming environment. It provides the new NinjaScript programmer with an understanding of the underlying structure, data, key classes, and efficient techniques for writing NinjaScript indicators. The Launch Pad can shave days off the difficult learning curve.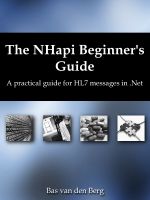 The NHapi Beginner's Guide
by

Bas van den Berg
The NHapi Beginner's Guide is meant for developers who are taking their first steps in the implementation of HL7 communication with .Net application using NHapi. Since both HL7 and NHapi have a steep learning curve, this guide will help you take the first plunge. Even if you are more experienced working with NHapi this guide is also a reference guide to fall back upon.