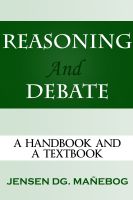 Reasoning and Debate: A Handbook and a Textbook
by

Jensen DG. Mañebog
(5.00 from 1 review)
Ultimately, this book humbly aims to empower readers to be critical so as to purify information, detect misinformation, prejudice, propaganda, spin, or deception, and thereby minimize the risk of advocating untruthful beliefs. Providing training in correct reasoning and debate, this work could save you from making bad decisions like devoting your time and resources to a false religion/ideology.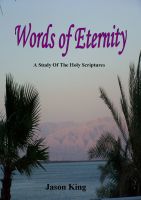 Words of Eternity
by

Jason King
(4.00 from 1 review)
A comprehensive study guide to the entire Protestant Bible. Includes introductions to study and interpretation techniques, the Old and New Testaments and non canonized texts. Suitable for private or group study.