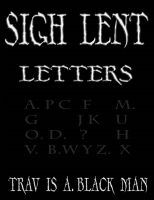 SIGH LENT LETTERS
WHY DO YOU SPELL NIFE WITH A "K" IF IT IS NOT EVER PRO-NOUNS-ED? IT IS BECAUSE THE EngLISh LANGWIJ IS A CODE THAT WAS DEVIL-UP'D TO LIMIT HUMAN THOT. WERDS AR VERB-ALL THOTS. FACT. ENERGY(inner chi)+ VIBRATION(vibrate-ion)= matter. WEN U LERNT ENGLISH U PUT A SPELL ON YOUR SELF.THAT IS WYE IT IZ CALLED "SPELL"ING. EXAMPLE- SIGH LENT LETTERS CON-DITION U 2 IGNORE WAT IS RITE IN FRUNT UV YORE FACE!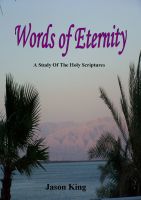 Words of Eternity
(4.00 from 1 review)
A comprehensive study guide to the entire Protestant Bible. Includes introductions to study and interpretation techniques, the Old and New Testaments and non canonized texts. Suitable for private or group study.