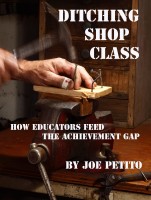 Ditching Shop Class: How Educators Feed the Achievement Gap
Common Core. NCLB. Differentiation. A through G. Race To The Top. Despite all this, why does the Achievement Gap persist? Why do kids exit public school with no job-worthy skills? From the perspective of a STEM/CTE educator, a rationale for why we've disposed of technical/vocational education in an attempt to get all kids university ready, capable of being successful at the university or not.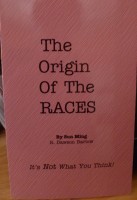 The Origin Of The Races
Written primarily to teenagers, this book will (and has) astounded many adults with the historical and Biblical knowledge never put before them in their younger years. Have you ever heard of a man named Peleg? Have you ever learned of the miraculous events surrounding his birth? What do these events have to do with the origin of the races? Find the answers in the pages of this book!