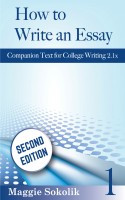 How to Write an Essay, Workbook 1
by

Maggie Sokolik
(5.00 from 1 review)
This workbook accompanies the online course, College Writing 2.1x, the first of two courses offered by College Writing Programs of the University of California, Berkeley through edX.org. This workbook offers additional ways to practice writing, editing, and reviewing the materials for the online course.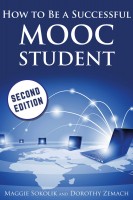 How to Be a Successful MOOC Student
by

Maggie Sokolik

&

Dorothy Zemach
(5.00 from 1 review)
MOOCs – Massive Open Online Courses – enable students around the world to take university courses online. This guide, by the instructors of edX's most successful MOOC in 2013-2014, Principles of Written English (based on enrollments & rate of completion) advises current and future students how to get the most out of their online study. Suitable for both native and non-native speakers of English.
Related Categories