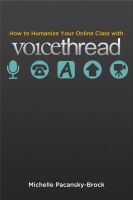 How to Humanize Your Online Class with VoiceThread
by

Michelle Pacansky-Brock
An essential guide for educators seeking a more human connection in their online classes. Written by an educator, the book features examples & video excerpts that demonstrate how to turn an online class into a student-centered learning community with asynchronous audio and video conversations & feedback. Covers accessibility, tips for effective design, and strategies for leaving student feedback.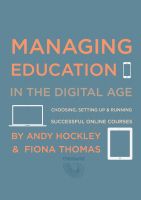 Managing Education in the Digital Age
by

Andy Hockley

&

Fiona Thomas
Increasingly, education is moving into the online world. However, very little has been written on the subject of managing this new online educational world. This book attempts to address this gap for academic managers. It follows the process from the first decision to go online, and pursues that through planning, building, marketing, dealing with teachers, and finally, monitoring the whole.