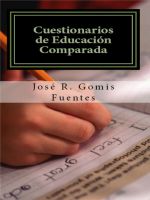 Cuestionarios de Educación Comparada
Entre los cuestionarios de Educación Comparada que le presentamos, encontrará tanto cuestiones relativas al orígen y autores más relevantes en el campo de la educación comparada, como cuestiones relativas a los sistemas educativos de diversos países, como Japón o Reino Unido.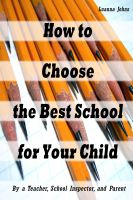 How to Choose the Best School for Your Child (By a Teacher, School Inspector and Parent)
Choosing a school can feel like negotiating a minefield at times, and we all know that the stakes are high. Luanna Johns guides you through the process of choosing a school - from how to create a short-list, what the different curriculum options mean (I.B., 'American Curriculum', 'British Schools'), and what to really look for in a good school, beyond the PR spin.