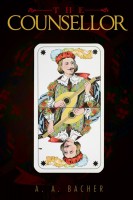 The Counsellor
Ever wonder what your future may hold for you? Many have asked this question and searched for their own answers in various ways. The Counsellor will give you an in depth analysis of the 78 tarrot cards and their meaning, and how to perform readings on yourself and others. Master your future, and really find your purpose in life with the help of Ashlee Bacher and her 10 plus years of reading...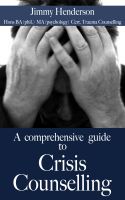 A Comprehensive Guide to Crisis Counselling.
This guidebook provides a comprehensive view of a seven-stage outcomes-based counselling process based on the Carl Rogers person-centered approach. This step-by step guide will be useful for counselors, caregivers as well as others who wish to improve their counselling skills.