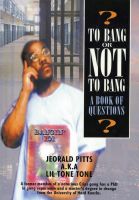 To Bang or Not to Bang? A Book of Questions
"To Bang or Not To Bang? A Book of Questions" is a one-of-a-kind book of questions. Jeorald Pitts wrote this simple story-telling, yet, poetic-style book while incarcerated in a maximum security prison. He tells about the inner workings of gangs and offers practical insight for parents, teachers, youth counselors, or anyone who wants to better understand the gang life.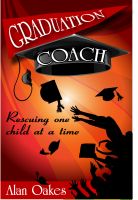 Graduation Coach: Rescuing One Child at a Time
Graduation Coach Alan Oakes takes the reader through a clear explanation of what a graduation coach does and how you can set up graduation coaching at your school. The lively chapters are short and simple -- loaded with practical advice from an experienced front-line graduation coach. A must-have resource for graduation coaches, school administrators, social workers, and parents alike.