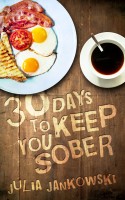 30 Days to Keep You Sober: A Forensic Approach
by

Julia Jankowski
30 Days to Keep You Sober is a support tool for addicts and or alcoholics that are looking for guidance to stay clean and sober. This book includes first-hand accounts of real people and their personal struggles with addictive personalities. It is the kind of book that offers readers a realistic outlook on why people struggle with pain that leads to addictive behavior.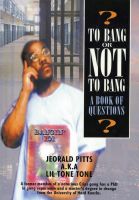 To Bang or Not to Bang? A Book of Questions
by

Jeorald Pitts
"To Bang or Not To Bang? A Book of Questions" is a one-of-a-kind book of questions. Jeorald Pitts wrote this simple story-telling, yet, poetic-style book while incarcerated in a maximum security prison. He tells about the inner workings of gangs and offers practical insight for parents, teachers, youth counselors, or anyone who wants to better understand the gang life.