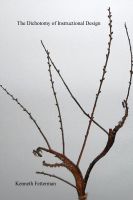 The Dichotomy of Instructional Design
This "innovative" professional development manual is comprised of research-based tutorials (i.e. training) that will enable current and future educators to initiate competency-based and outcome-based learning. It contains information/templates regarding the development of behavioral objectives, comprehensive lesson plans, and matrices to enhance higher-order thought processes.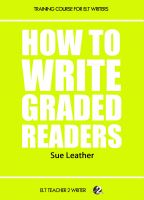 How To Write Graded Readers
In this engaging and informative module Sue Leather shares her experience for others to learn from. Starting with an overview of the Graded Readers market, she moves on to look at the preparation and research that goes into writing a Graded Reader, the skills required for adapting a classic and crafting an original, and tips for approaching publishers with your work.