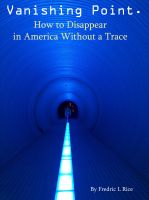 Vanishing Point: How to disappear in America without a trace
Disappearing in America among overwhelming surveillance and law enforcement technology is difficult, whether fleeing a violent domestic situation, fleeing from law enforcement, or just wishing to drop out and rebuild one's life under a new identity, disappearing is difficult. This book offers hints, suggestions, and opinions on how to vanish from society in America and how to rebuild a new life.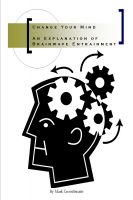 Change Your Mind - An Explanation of Brainwave Entrainment
An explanation of Brainwave entrainment provides the reader with an introduction and explation of Brainwave Entrainment frequencies. It includes sessions, technologies and programs used in the creation and playing of the different frequencies used in brainwave entrainment.