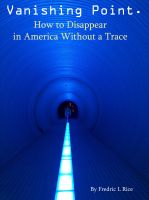 Vanishing Point: How to disappear in America without a trace
by

Fredric L. Rice
Disappearing in America among overwhelming surveillance and law enforcement technology is difficult, whether fleeing a violent domestic situation, fleeing from law enforcement, or just wishing to drop out and rebuild one's life under a new identity, disappearing is difficult. This book offers hints, suggestions, and opinions on how to vanish from society in America and how to rebuild a new life.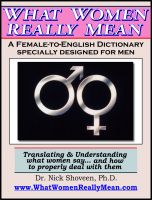 What Women Really Mean - The Female-to-English Dictionary
by

Nick Shoveen
This is the book that every male old enough for a relationship must read: it will explain what women really mean, and show how to successfully interpret and manipulate the female thought process. Forget Dr. Phil and all the other so-called relationship experts - this is the book that can give a guy the slight edge he needs to survive in a relationship.