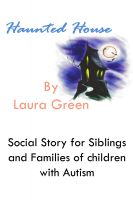 Haunted House
by

Laura Green
(5.00 from 1 review)
Haunted House is a Social Story designed to help parents explain autism to siblings. It uses the metaphor of living in a haunted house to give the reader insight into what it is like to have autism and why they have difficulties living in our world. As it is a basic explanation of autism, it can be used for all family members and the wider social network surrounding the individual with ASD too.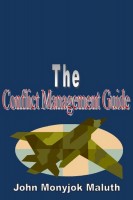 The Conflict Management
by

John Monyjok Maluth
(4.00 from 2 reviews)
We can define the word conflict in different ways. But the word can simply mean the 'fight, disagreement, struggle or an argument' between two people or groups of people over an issue. There are many causes of conflict and we will learn about some in this book.