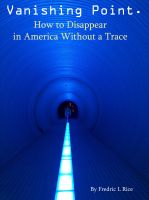 Vanishing Point: How to disappear in America without a trace
Disappearing in America among overwhelming surveillance and law enforcement technology is difficult, whether fleeing a violent domestic situation, fleeing from law enforcement, or just wishing to drop out and rebuild one's life under a new identity, disappearing is difficult. This book offers hints, suggestions, and opinions on how to vanish from society in America and how to rebuild a new life.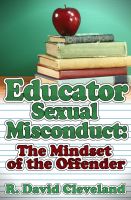 Educator Sexual Misconduct: The Mindset Of The Offender
The journal notes of an offender form the backbone of this book that shows the MO of the offender and provides clues and cues to intervention and prevention: tools that all educators (and others that work with children) must use.