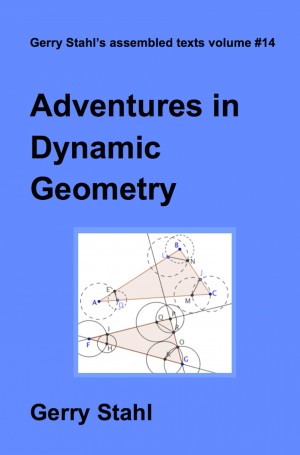 Adventures in Dynamic Geometry
by

Gerry Stahl
This volume reproduces the successive versions of the Virtual Math Teams curriculum in dynamic geometry. In consecutive years, the curriculum focused more tightly on introducing teacher teams and student teams to the concept of invariant dependencies, which is central to the theory and implementation of dynamic geometry.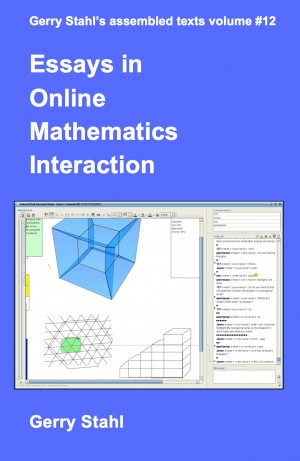 Essays in Online Mathematics Interaction
by

Gerry Stahl
This collection of case studies from VMT data includes teams working on problems of combinatorics. In particular, two teams that interacted on the same mathematics problems during 2006 provide a variety of insights into the nature of Computer-Supported Collaborative Learning. These papers were written with close colleagues.