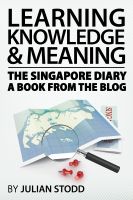 Learning, knowledge and meaning: the Singapore diary - a book from the blog
In the Social Age, knowledge is no longer enough: our value comes in our ability to create meaning. But how do we do this? How do we make sense of the world around us and use that meaning to take action, to learn? This book, based upon five days of writing in Singapore, is a reflection on learning, knowledge and how we create meaning.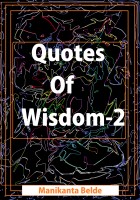 Quotes Of Wisdom-2
This Book contain the quotes of wisdom and knowledge.By following these quotes you will be wondered by seeing change in your lives.These are infact the truths of life in this modern world.