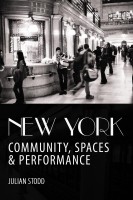 New York - Community, Spaces and Performance
by

Julian Stodd
(5.00 from 2 reviews)
In the Social Age, we exist in many communities, both online and real. The ways we come together, the importance of the spaces we create and inhabit, the ways we co-exist, all of this fascinates me. In this essay I'm reflecting on three aspects of the New York: 'Spaces', 'Community' and 'Performance'.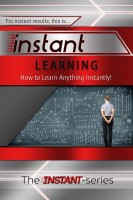 Instant Learning - How to Learn Anything Instantly!
by

The INSTANT-Series
(5.00 from 1 review)
How would you like to be able to learn anything at the speed of a glance of what is written visually, through eidetic learning without needing a photographic memory, or what is spoken verbally and retain everything of what's being said only once? Maybe it's for a job training, classroom, or even for when at home. Is that possible? If so, how? Take your "learning" to "instant learning" now!