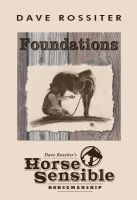 Foundations: Dave Rossiter's Horse Sensible Horsemanship
by

Dave Rossiter
(5.00 from 3 reviews)
Arizona horse trainer Dave Rossiter looks back on knowledge gained through experience and a little help from his friends, which brought him success with horses and built the foundation for his "Horse Sensible Horsemanship" program. Dave goes in-depth on how to "read" a horse and how adjusting your training program to suit each particular horse's physical and mental profile reaps great rewards.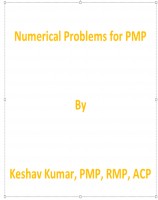 Numerical Problems for PMP
by

Keshav Kumar
(5.00 from 3 reviews)
This book consist of 50 numerical problems for PMP exam and detailed answer at the end of book. These problems are relatively difficult compared to what actually PMP aspirants would come across. However, if participants are comfortable in these 50 questions, they would find numerical problems in PMP exam relatively easy.