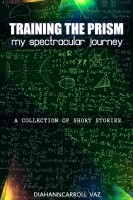 Training the Prism: My Spectracular Journey
by

DiahannCarroll Vaz
Training the Prism: My Spectracular Journey is a collection of short stories that have played a significant role in the author's training career; brought to you in a wide variety of humor, sadness, curiosity, and sometimes that sense of je n'est ce quoi.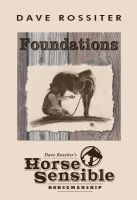 Foundations: Dave Rossiter's Horse Sensible Horsemanship
by

Dave Rossiter
(5.00 from 3 reviews)
Arizona horse trainer Dave Rossiter looks back on knowledge gained through experience and a little help from his friends, which brought him success with horses and built the foundation for his "Horse Sensible Horsemanship" program. Dave goes in-depth on how to "read" a horse and how adjusting your training program to suit each particular horse's physical and mental profile reaps great rewards.