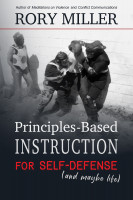 Principles-Based Instruction for Self-Defense (and Maybe Life)
by

Rory Miller
Rory Miller's meditations on effective methods to prepare students for sudden violence. Necessary areas of expertise. Types of teaching methods and their advantages and drawbacks. Trouble-shooting challenging students. Instructor ethics. Working with professionals and elite groups. Deriving your core principles and designing your personal curriculum.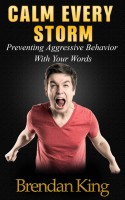 Calm Every Storm - Preventing Aggressive Behavior With Your Words
by

Brendan King
(5.00 from 1 review)
This book combines 20 years of front-line crisis prevention and intervention experience, and valuable lessons learned into 80+ easy to understand and easy to implement verbal de-escalation techniques. These methods are designed to help calm aggressive individuals safely and professionally. Perfect for teachers, mental health workers, at-risk youth workers, security, law enforcement, and parents.