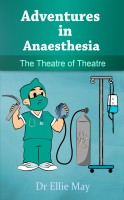 Adventures in Anaesthesia
by

Dr Ellie May
"As the anaesthetist sedated the patient, secured the airway and sited the drip I had struggled to insert, the seizure stopped and the chaos turned to calm. As order was restored I breathed a sigh of relief. And gratitude. And something else: I too, wanted to be like that". Inspired to become an anaesthetist, Dr May embarks on a training programme to fulfil her dream.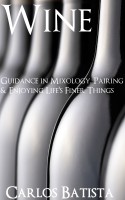 Wine: Guidance in Mixology, Pairing & Enjoying Life's Finer Things
by

Carlos Batista
We describe the legal standards of wine in Europe and the United states. We explain flavor profiles, production methods of still and sparkling wine and regions. We tell you how to serve wine in a formal restaurant setting and the best ways to store it. From ideal serving temperatures of various wines to describing what exactly fortified wines are, we explain in greater details than all the others.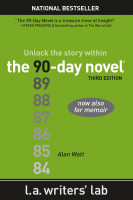 The 90-Day Novel: Unlock the Story Within
by

Alan Watt
Get the first draft down quickly! The 90-Day Novel is a day-by-day guide through the process of getting the first draft of your novel onto the page, teaching you how to distill your plot to its nature and clarifying how to assemble vague disparate images into a coherent narrative. Working in this way, story structure (which is often taught as a formula) becomes a springboard for your imagination.