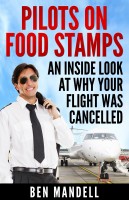 Pilots On Food Stamps --An Inside Look At Why Your Flight Was Cancelled
by

Ben Mandell
(5.00 from 5 reviews)
Pilots On Food Stamps is a true to life account of the current pilot shortage facing the United States. The author uses real time-lines and actual pilot wages to demonstrate how airline flights are being cancelled and passengers left with few options. While airlines make billions of dollars in profits, the American taxpayer is paying for the food stamps that many airline pilots qualify for.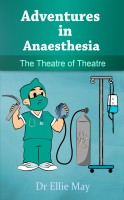 Adventures in Anaesthesia
by

Dr Ellie May
"As the anaesthetist sedated the patient, secured the airway and sited the drip I had struggled to insert, the seizure stopped and the chaos turned to calm. As order was restored I breathed a sigh of relief. And gratitude. And something else: I too, wanted to be like that". Inspired to become an anaesthetist, Dr May embarks on a training programme to fulfil her dream.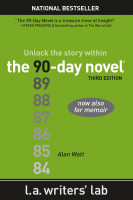 The 90-Day Novel: Unlock the Story Within
by

Alan Watt
Get the first draft down quickly! The 90-Day Novel is a day-by-day guide through the process of getting the first draft of your novel onto the page, teaching you how to distill your plot to its nature and clarifying how to assemble vague disparate images into a coherent narrative. Working in this way, story structure (which is often taught as a formula) becomes a springboard for your imagination.