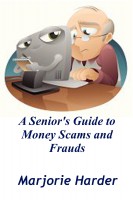 A Seniors Guide To Money Scams and Frauds
by

Marjorie Harder
I am writing this book to help Seniors and their caregivers to be aware of different types of money scams or frauds. There are so many people on the Internet, on the phone or even at your doorstep trying to scam or fraud seniors out of their money.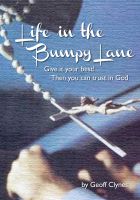 Life in the Bumpy Lane
by

Geoff Clynes
An Australian war baby bio full of controversy. Family tragedy at birth, devout Catholic upbringing and sexual abuse by a priest, but the light only dawned eight years later, in a Seminary. Barred from home, starting work, changing careers, raising a family in the corporate rat-race and struggling through recession, all along the way ten years behind his peers: an ordinary life, with feeling.