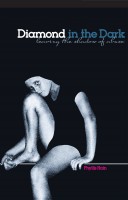 Diamond in the Dark: Leaving the Shadow of Abuse
by

Phyllis Hain
A remarkably honest memoir of abuse, lies, and murder. Phyllis Hain's ultimate escape from a life of domestic violence into the role of survivor and advocate is an inspiration for anyone. With frank description and southern humor, Phyllis tackles the best and worst of her life experiences.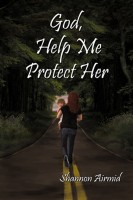 God Help Me Protect Her: You're So Naïve
by

Shannon Airmid
God Help Me Protect Her is the first of a series of books written to help women, especially those caught in an abusive trap. This self-written true story takes readers through the psychology behind mistakes and wrong turns that led Airmid deeper and deeper into the grips of an abusive psychopath. She then shares the process of how she climbed out of the crippling trap and escaped permanently.