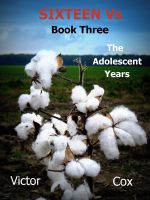 Sixteen Vs, Book Three, The Adolescent Years
by

Victor Cox
Amazing life lessons, broken bones, getting shot at, and several other 'firsts' in Victor's life make this an exciting phase of learning. A typical experimenting teenager trying to dodge the pitfalls of life while having fun. Breaking his vow, Victor is forced to quit school. Several life-threatening events will keep you glued to the pages, holding you in suspense, as you search for the outcome.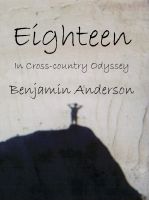 Eighteen: In Cross-country Odyssey
by

Benjamin Anderson
At eighteen years of age Benjamin is about to graduate from high school when he decides to embark cross-country in a van in 2003. Benjamin journeys into the South, Midwest, and all of the way west to California.