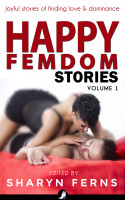 Happy Femdom Stories Volume 1
by

Sharyn Ferns
Joyful stories from dominant women and submissive men about finding love and dominance. The authors share very personal accounts of how their F/m relationships started, and how it feels to be living in them. Some are new budding romances, some are over 20 years in the making, some will soon marry. All of their stories are unique, intimate, and fascinating, full of hope and possibilities.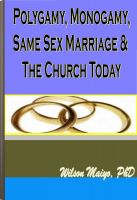 Polygamy, Monogamy, Same Sex Marriage & The Church Today
by

Will Anthony, Jr
This is a short over view on the marriage doctrine as perceived by men and women from all walks of life. The story looks at the conservative aspects of culture against the current perception of "the way of living". It dares the world to come to its own grip of control lest the human kind perish from its own rules and acceptances. Without condemnation, it looks at reality as it were from the past.