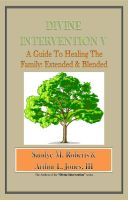 Divine Intervention V - A Guide To Healing The Family: Extended & Blended
We intend to do our best to share with you the reader valuable information towards the development of a strong family unit. Within this eBook, we give insights on circumstances facing blended families; along with ways to work through various insecurities, pain, and confusion. May God bless all families - everywhere!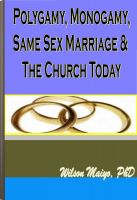 Polygamy, Monogamy, Same Sex Marriage & The Church Today
This is a short over view on the marriage doctrine as perceived by men and women from all walks of life. The story looks at the conservative aspects of culture against the current perception of "the way of living". It dares the world to come to its own grip of control lest the human kind perish from its own rules and acceptances. Without condemnation, it looks at reality as it were from the past.