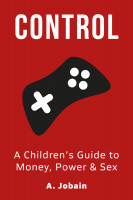 Control: A Children's Guide to Money, Power & Sex
by

A Jobain
(5.00 from 2 reviews)
This guide gives dozens of short, to-the-point suggestions on how growing teens can ultimately be comfortable in their own skins well into adulthood. It's a useful reference on self-control, being managed and directing others. Full disclosure: The author is no psychologist, therapist or certified coach; but he's successfully led teams, guided staff and earned praise for his management style.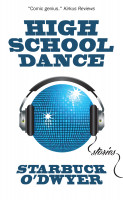 High School Dance (How to Raise a Good Kid Book 2)
by

Starbuck O'Dwyer
(4.00 from 1 review)
Few times in life are more memorable than our school years. Humiliation, heartbreak and failure are abundant, and that's on a good day. No matter who you are, coming of age is exciting, confusing and sometimes downright dangerous, and High School Dance, the sequel to How to Raise a Good Kid, captures both the agony and ecstasy of what it's like to be young, wild and free. Get ready to laugh!
Related Categories