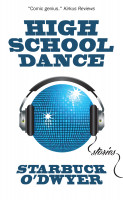 High School Dance (How to Raise a Good Kid Book 2)
by

Starbuck O'Dwyer
(4.00 from 1 review)
Few times in life are more memorable than our school years. Humiliation, heartbreak and failure are abundant, and that's on a good day. No matter who you are, coming of age is exciting, confusing and sometimes downright dangerous, and High School Dance, the sequel to How to Raise a Good Kid, captures both the agony and ecstasy of what it's like to be young, wild and free. Get ready to laugh!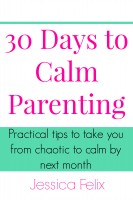 30 Days to Calm Parenting
by

Jessica Felix
A parent's ability to manage their own emotions is the number one indicator of a healthy parent-child relationship. In 30 Days to Calm the author, Jessica Felix a parenting coach, educator and mother of 3, walks parents through a day-by-day method to becoming more calm, confident and present. Enjoying parenting more is a gift to both children and parents.
Related Categories