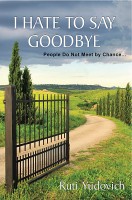 I Hate to Say Goodbye
Fascinating stories of growing up during an historical and momentous time --the rebirth and rise of a nation. Threats from everywhere: Arab neighbors and hardship of nature which the war refugees faced in the uncultivated promised land. Forbidden young love among foes, bliss and abysmal gloom and valuable life lessons are interwoven into this stormy, tumultuous and tragic-comic family drama.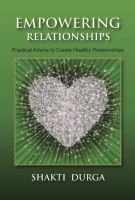 Empowering Relationships: Practical Advice to Create Healthy Relationships
Are you looking for a much deeper understanding of relationships? Australian Guru Shakti Durga's latest book is clear, easy to read and practical and goes far beyond normal self-help books. Getting along with others has both spiritual and practical dimensions. Become empowered by life changing tools to create amazing relationships. This is the guidebook you'll wish you had been given in school!