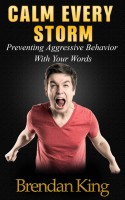 Calm Every Storm - Preventing Aggressive Behavior With Your Words
by

Brendan King
(5.00 from 1 review)
This book combines 20 years of front-line crisis prevention and intervention experience, and valuable lessons learned into 80+ easy to understand and easy to implement verbal de-escalation techniques. These methods are designed to help calm aggressive individuals safely and professionally. Perfect for teachers, mental health workers, at-risk youth workers, security, law enforcement, and parents.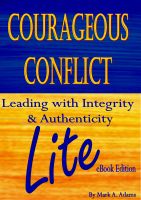 Courageous Conflict Lite
by

Mark A. Adams
(4.00 from 1 review)
We all experience conflict. Learning to work with it effectively is an essential skill for anyone. Courageous Conflict Lite is a condensed version of the book that provides the reader with valuable concepts and techniques that you can put to use right away to resolve conflict and improve relationships.
Related Categories