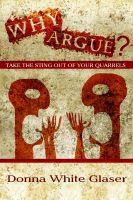 Why Argue? Take The Sting Out Of Your Quarrels
Couples argue. Emotional wounds from past disagreements, misunderstandings, below-the-belt tactics, and on-going, unresolved issues—all combine to create a depressingly repetitious why-are-we-fighting-about-this-again style of argument. This 16-page booklet suggests simple changes to increase understanding and improve communications that can lead to real resolutions for you and your partner.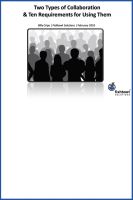 Two Types of Collaboration &Ten Requirements for Using Them
Collaboration comes in two distinct types, social and informational. Social collaboration is people focused, goal oriented and intentional. Informational collaboration is knowledge focused, discovery oriented and accidental. Accidental collaboration is the more powerful. Ten key requirements for enabling Accidental Collaboration are discussed in a fun and conversational manner.