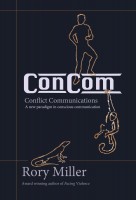 ConCom: Conflict Communication, A New Paradigm in Conscious Communication
by

Rory Miller
ConCom:Conflict Communication, A New Paradigm in Conscious Communication may be the Rosetta Stone of all conflict. Using simple, intuitive models, ConCom gives a functional taxonomy of real conflict, a language and way of seeing so precise that one can identify, understand and manipulate the underlying causes of most human conflict.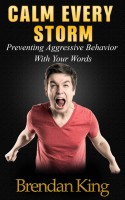 Calm Every Storm - Preventing Aggressive Behavior With Your Words
by

Brendan King
(5.00 from 1 review)
This book combines 20 years of front-line crisis prevention and intervention experience, and valuable lessons learned into 80+ easy to understand and easy to implement verbal de-escalation techniques. These methods are designed to help calm aggressive individuals safely and professionally. Perfect for teachers, mental health workers, at-risk youth workers, security, law enforcement, and parents.
Related Categories