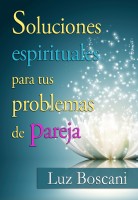 Soluciones espirituales para tus problemas de pareja.
by

Luz Boscani
La autora aborda temas como: la infidelidad, los celos, el egoísmo, la competencia y las relaciones íntimas. Gracias a su magnífica selección de citas de Maestros, poetas, filósofos y cuentos cortos asimilaremos de forma suave y sencilla los conocimientos más profundos que nos conducirán por el sendero de la alegría, la paz interior y el bienestar. www.luzboscaniygaelrodriguez.com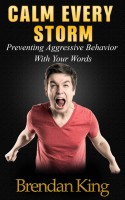 Calm Every Storm - Preventing Aggressive Behavior With Your Words
by

Brendan King
(5.00 from 1 review)
This book combines 20 years of front-line crisis prevention and intervention experience, and valuable lessons learned into 80+ easy to understand and easy to implement verbal de-escalation techniques. These methods are designed to help calm aggressive individuals safely and professionally. Perfect for teachers, mental health workers, at-risk youth workers, security, law enforcement, and parents.
Related Categories