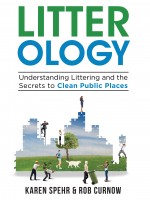 Litter-ology: Understanding Littering and the Secrets to Clean Public Places
by

Karen Spehr

&

Robert Curnow
(5.00 from 1 review)
Imagine if all our public places were clean and free of litter. In Litter-ology, environmental psychologists Karen Spehr & Rob Curnow share insights gained from over 20 years working on changing people's disposal behaviour. Based on up to date research evidence, Litter-ology is a highly readable guide for all those who are trying to get results in keeping their public places clean & litter free.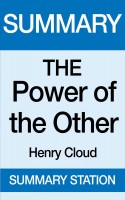 The Power of the Other | Summary
by

Summary Station
Henry cloud is the author of the self-help book called the power of the other. This is a book that shows some different ways that people influence each other. This book was written in order to teach people how to build healthy relationships so that they can improve their own lives in addition to the lives of others.
Related Categories