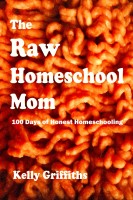 The Raw Homeschool Mom
by

Kelly Griffiths
(5.00 from 1 review)
Ever wonder what homeschooling is really like, day in and day out, for a not-so-superhero mom like the rest of us? Raw Homeschool Mom, Kelly Griffiths' straight-forward and hilarious confessions are a breath of fresh transparency in this often misunderstood, eccentric lifestyle. Join her for 100 days of raw, honest homeschooling and be inspired, enlightened, and entertained.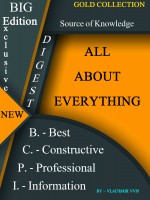 All About Everything
by

Vladimir VVN
(4.97 from 33 reviews)
Exclusive! New! The most interesting! - Most popular! - Valuable experience! - The best advice! - Open the mind! - New views! - More than 60 topics!
Related Categories