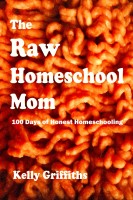 The Raw Homeschool Mom
by

Kelly Griffiths
(5.00 from 1 review)
Ever wonder what homeschooling is really like, day in and day out, for a not-so-superhero mom like the rest of us? Raw Homeschool Mom, Kelly Griffiths' straight-forward and hilarious confessions are a breath of fresh transparency in this often misunderstood, eccentric lifestyle. Join her for 100 days of raw, honest homeschooling and be inspired, enlightened, and entertained.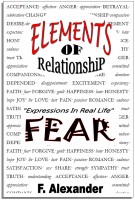 FEAR / Elements Of Relationship
by

F. Alexander
(5.00 from 1 review)
Elements Of Relationship presents "Expressions In Real Life" on FEAR! Although one of our weakest elements, FEAR makes up for it in a big way. Always present and too often misused, learn its purpose and how to use FEAR properly. You will be surprised at what you can do with it! Also included: Understanding the Elements and Plain Talk! Want to know more? Download FREE Today!
Related Categories