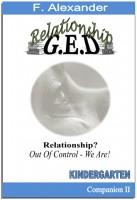 Out Of Control - Kindergarten Companion II
by

F. Alexander
Is YOUR relationship out of control? Our topic covers a state of relationship many of us find ourselves in way to often - out of control. Taking the time to realize what we truly know about it and understanding what is to be out of control allows us to take our power back from it. Also included: Plain Talk! Want to know more? Download today!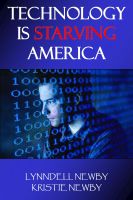 Technology Is Starving America
by

Lynndell Newby
Society is becoming more dependent on technology by the minute, which results in negative, unintended consequences that are figuratively and literally "starving" America! It is imperative that we not only alert ourselves to this ever-increasing "technoholic" state of society, but take steps to ensure that we and our families control our dependency on technology before it controls us!
Related Categories