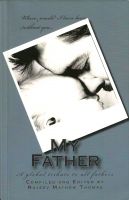 My Father
by

Prof. Dr. Christopher Thomas
A global tribute to fathers cutting across age and culures, co-authored by sons and daughters from around the world in a record setting attempt thatloudly proclaims - Father, We Love You..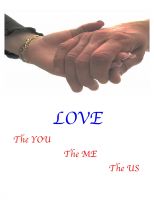 LOVE--The You, The Me, The Us
by

Bob O'Connor
"Love" is a commonly used word which is generally not defined. It is sometimes used to mean "I want you," sometimes "I like you;" sometimes "I approve of you or it." But it can be defined and its scientific definition does not fit with any of the above feelings. The word actually requires actions of concern. This book not only defines "love" and shows how it develops and is used.
Related Categories