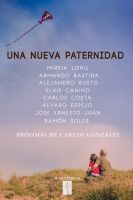 Una nueva paternidad
by

Editorial Pedagogia Blanca
"Al ser padres nos damos cuenta de que nada de lo que hemos hecho antes o de lo que podremos llegar a hacer en el futuro es tan importante como amar y cuidar a nuestros hijos. Es lo más trascendente, tal vez lo único trascendente." Carlos González. pediatra y prologuista de "Una Nueva Paternidad". "Este libro da voz a los nuevos padres, los que caminan junto a sus compañeras e hijos haciendo...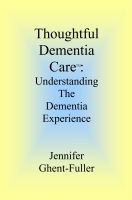 Thoughtful Dementia Care: Understanding the Dementia Experience
by

Jennifer Ghent-Fuller
(5.00 from 3 reviews)
An easy-to-read and sensitive portrayal of the changing world of people with dementia due to Alzheimer's disease or other diseases, and those who care for them. Offers insights into emotional reactions and practical suggestions based on deep understanding of the way people with dementia view many situations.
Related Categories