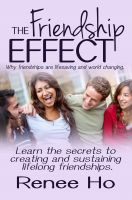 The Friendship Effect
by

Renee Ho
(5.00 from 1 review)
The Friendship Effect will teach you how to be a true friend to yourself and live a life based on what makes you happy, which will attract more friends your way. You will learn how to create and sustain lifelong friendships and see why and how friendships are lifesaving and world changing. If you want a book from a genuine author who cares about your happiness, then this book is for you.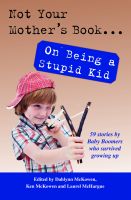 Not Your Mother's Book...On Being a Stupid Kid
by

Dahlynn McKowen
(5.00 from 1 review)
The title says it all! So, don't let your kids, especially your teens, read this book! Inside, you'll find stories about crazy capers, double-dog dares and outlandish adventures--those youthful escapades you never shared with your parents! Thus the reason to hide this book from your kids and especially from your teenagers...you might give them ideas.
Related Categories