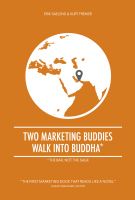 Two Marketing Buddies Walk Into Buddha
Two international top marketers meet in a bar. They start talking... and they see in each other a passion for brand marketing. For a whole year, they bombard each other with ideas on the meaning and future of brands, marketing, the world and life. This book is the fascinating story of their intense dialogue written in a unique storytelling style and at the speed at which they live their lives.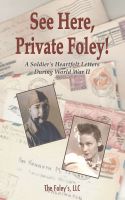 See Here, Private Foley!
See Here, Private Foley! is a collection of love letters between a young deployed World War II soldier and the love of his life. Ken and Patricia Foley have both passed away and left their correspondence to be discovered by their children and grandchildren. We are happy to share with others their passion and humor revealed in this journey taken by a young couple while separated during the war.