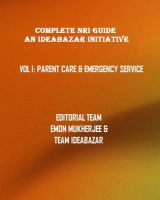 NRI GUIDE-VOL-1-PARENT CARE & EMERGENCY SERVICE
by

mukhemon
PARENT CARE & EMERGENCY SERVICE-A COMPLETE INFORMATION GUIDE TO PARENT CARE,OLD AGE HOMES,24 HOURS MEDICINE SHOP,HOSPITAL LIST ,FIRE BRIGADE ,AMBULANCE OTHER NECESSARY EMERGENCY SERVICE INFORMATION DETAILS ( NAME,EMAIL ID,PHONE NO,WEBSITE etc) FROM ALL OVER INDIA IN A SINGLE BOOK. WE ARE LAUNCHING SEVERAL BOOKS FOR NRI WHICH WILL HELP THEM TO MANAGE THEIR LIFE, WHEN THEY ARE OUT OF COUNTRY.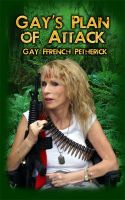 Gay's Plan of Attack
by

Gay Ffrench Petherick
When we are born unto this world we don't know what our future is; it's like cloud you don't know what is behind it, it's an unknown future. I soon found that out at the early age of 17 years old where my hopes and dreams were cut short through a car accident which left me a quadriplegic. Being a strong female, as I am, I wouldn't let my disability or people rule my life which was a hard task?
Related Categories