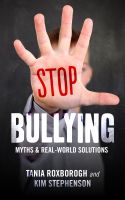 Stop Bullying: Myths and Practical Solutions
by

Tania Roxborogh
Tania Roxborogh and Kim Stephenson draw on their experience from decades of working with bullies and their victims in a school environment. They explode many of the myths around bullying, like "If you ignore them they will get sick of it and stop", and offer real-world solutions to the escalating plague of bullying and cyberbullying amongst teenagers and young people.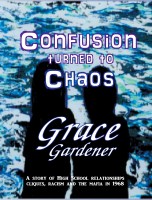 Confusion Turned To Chaos
by

Grace Gardener
It's about the struggles of High School in 1968, the year Madelyn West turns sixteen. George Lucas said, "Confusion turned to Chaos is a great book and will make a wonderful movie." Confusion turned to Chaos had to be self published because, publishers told Grace, they were not willing to publish a book that tackles the subject of racism in high school, since none exists.