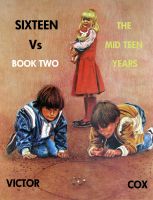 SIXTEEN Vs, Book Two, The Mid Teen Years
by

Victor Cox
Tragedy hits Victor's family and recovering from the temporary split-up helps shape his character. School yard games spin off in nostalgic events for kids living in the early 1960s. His continual desire for adventure creates several problems and unexpected outcomes. His many 'firsts' provide humorous memories for anyone. Life lessons abound as he escapes dangerous situations.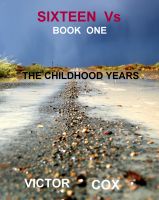 Sixteen Vs, Book One, The Childhood Years
by

Victor Cox
Sixteen Vs in one family? Maybe you thought you had a large family? Imagine sixteen. Read my compelling and exciting collection of life events that will make you wonder how I survived in a large family. Experience my early life trials spanning near-death, to tender and heartwarming moments growing up in the 1950/60s on a Louisiana farm.