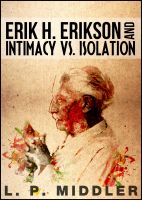 Erik H. Erikson and Intimacy vs. Isolation (Psychosocial Stages of Development)
by

L.P. Middler
Intimacy vs. Isolation is the stage of the young adult according to Erikson's "Eight Ages of Man." During this stage, we are eager to fuse our identities with others. Those unsure of their identities may avoid this fusion. If everything goes well, he or she will reach "true intimacy." If something hinders this progress that person may isolate him- or herself from closeness with others.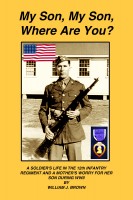 My Son, My Son, Where Are You?
by

William Brown
A true story of an American soldier in WWII told through about 500 letters to his mother. Staff Sergeant Frank W. Brown, serving in the 12th Infantry Regiment, landed on Utah Beach on June 6, 1944, and shortly after gave his life for the freedoms we enjoy today. The content of his letters depict life in the army in the 1941 to 1944 period and reflect the life of the family on the home front.
Related Categories